TONY ROMA'S STORY
Tony Roma's is a full service, casual dining family restaurant where you can find premier BBQ ribs and steaks in locations across the world. With over 100 family restaurant locations on five continents, Tony Roma's is one of the most globally recognizable names in the industry.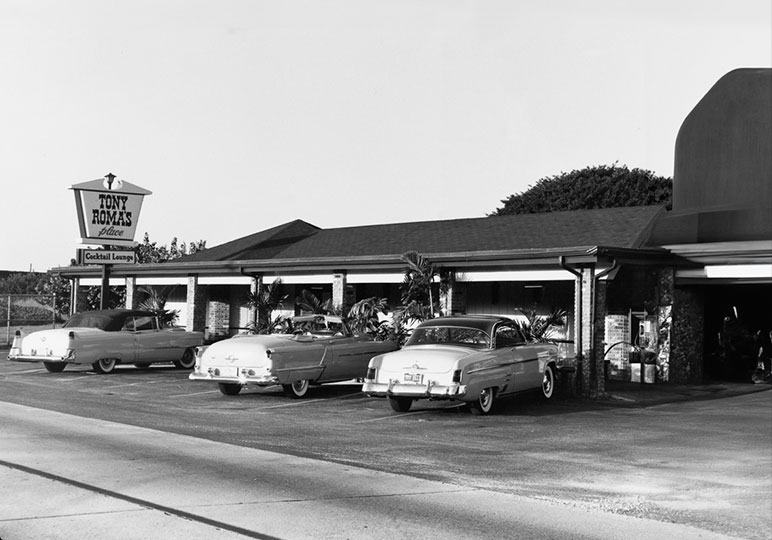 1970s
The first Tony Roma's was opened in North Miami, Florida on January 20, 1972. Soon after Tony Roma's signature item, the Baby Back Ribs emerged as one of the house specialties.
People traveled from far away to experience the famous creation. On January 1976, Clint Murchison Jr., owner of the Dallas Cowboys, bought most of the U.S. franchise rights and founded Roma Corporation.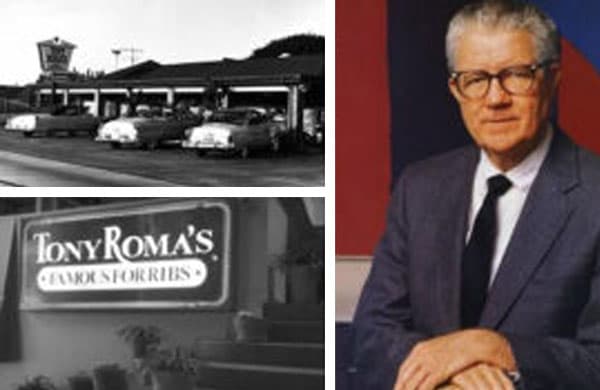 1980s
Tony Roma's growth accelerates in the US and Internationally. With over 120 US restaurants opening in the US and 31 international openings, Tony Roma's becomes the largest restaurant chain specializing in Baby Back Ribs.
Tony Roma's won "Best Ribs in America" in a national rib-eating contest, judged by an international panel, in Cleveland, Ohio. Going forward, Tony Roma's would win this award many more times.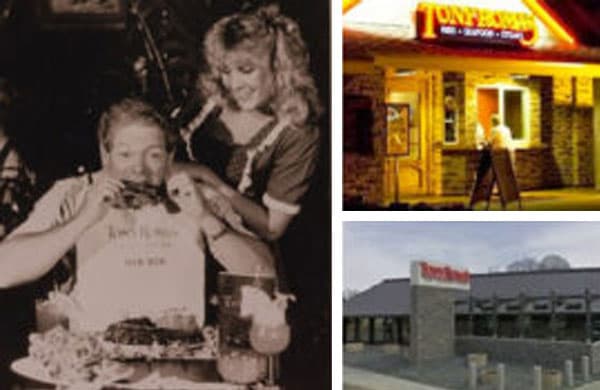 1990s
The 90's were a busy and monumental time for Tony Roma's. Not only did the company begin with an aggressive expansion in Asia, but also began offering two additional barbecue sauces: Blue Ridge Smokies and Red Hots to be exact.
Along with an expansion in Southeast Asia, Tony Roma's opened in South America with locations in Peru and Venezuela, along with a location in Central America in El Salvador. But wait, we can't forget about the introduction of the Romarita - cocktails just make a meal better!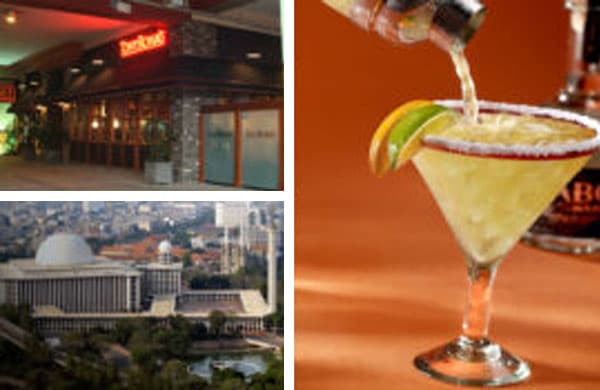 Now & Future
Since its beginning over 50 years ago, Tony Roma's has been focused on serving its signature Baby Back Ribs.
The company has won numerous awards across the country for the "Best Ribs" and also has won nationally acclaimed industry recognition as "The Best Ribs in America."
Tony Roma's is not just a place for ribs anymore. We have expanded our menu to focus on variety for all guests; not just rib eaters. We have an extensive selection of Steaks and Seafood entrees along with the most unique appetizers and desserts in our segment today.
We have redesigned our buildings and our service to meet the ever-changing mindset of our guests.